(Click image to download brochure)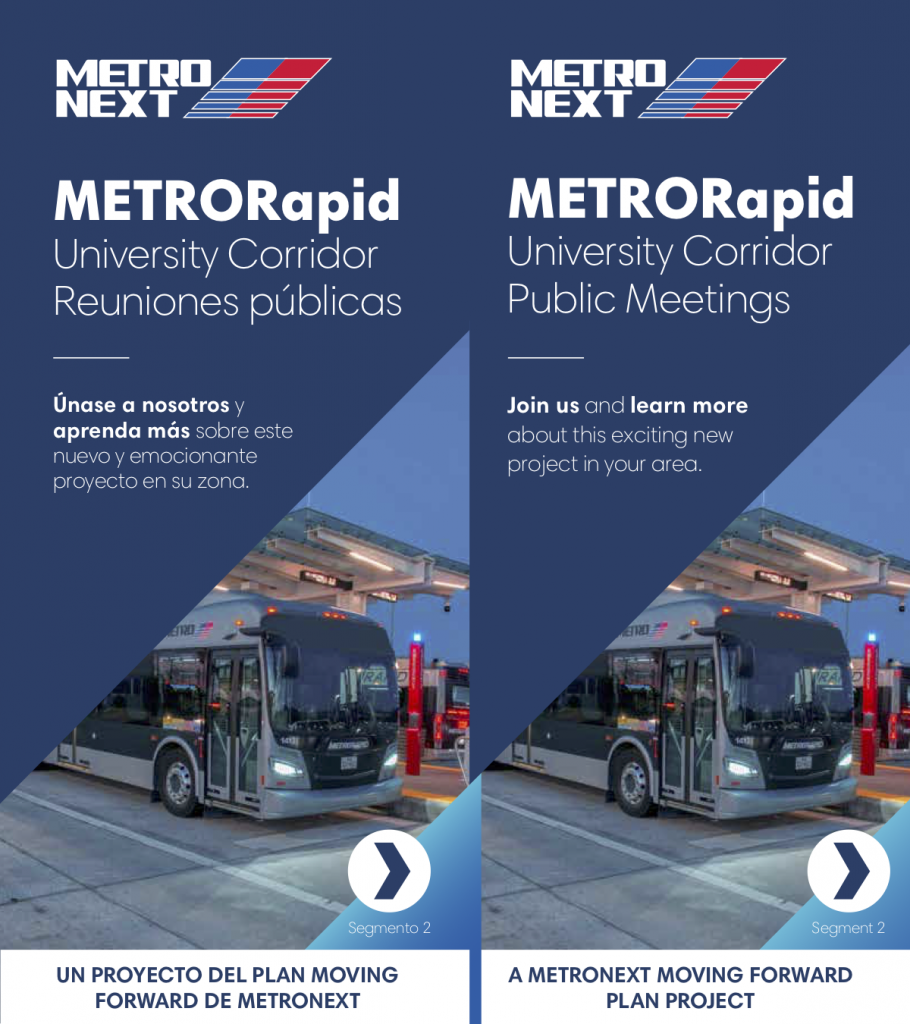 We Need Your Input!
Join us and learn more about this exciting new project in your area!
Meeting Times:
---
Wednesday, July 13
6:00 p.m. – 8:00 p.m.
DoubleTree by Hilton Houston — Greenway Plaza
6 E Greenway Plaza Houston, TX 77046 (Greenway Ballroom)
---
Wednesday, July 20
6:00 p.m. – 8:00 p.m.
Houston Community College — Central Campus WW Harmon Building — Room WWH 100 1300 Holman Street
Houston, TX 77004
(Former Learning Hub
Science Building)
---
Monday, July 25
6:00 p.m.
Virtual Meeting
Upon request, METRO provides free language assistance to help individuals with a limited ability to read, write, speak or understand English in accordance with its language assistance plan. For a request for language assistance or other accommodations, call 713-739-4018 or email METROPublicAffairs@RideMETRO.org at least 48 hours in advance of the meeting.